News and Updates
Super Saturday is January 20th 2018
Amazing workshops to enhance your teaching experience! Public can email kfindlay@scoe.net to register for workshops.


Like us on Facebook!
Would you like to receive helpful info for teachers in your Facebook news feed? Please like our page: www.facebook.com/scoeti.



For Teachers
SCOE TI offers individualized and collaborative support focused on:
Individualized Learning Plans customized and driven by teachers
Teacher-initiated action research
California Standards for the Teaching Profession and the Continuum of Teaching Practice
Collegial observations
Student performance
For Administrators
Teacher participation in SCOE TI supports district and site goals through individualized growth opportunities.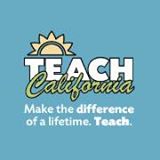 Have basic questions about becoming a teacher? TEACH California has answers!

The Sacramento County Office of Education offers:
A CTC-approved program for Clear Multiple/Single Subject and Education Specialist credential candidates


Professional coaching from exemplary mentors


Free access to a dynamic Web site for monitoring progress


A consortium of interesting colleagues and partners


Professional growth through networking and training


Online resources designed to customize your professional growth experience